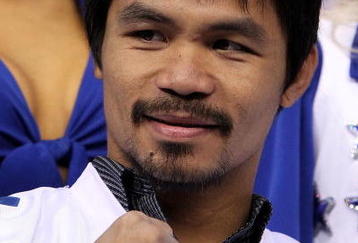 In sports, stats are a huge part in creating a skillful image of a certain team or player. Each year a team or player starts at zero. Whether it's a win/loss record or individual stats; they get another chance year after year to simply start over.

In the sport of boxing, a fighter doesn't get that chance to start at zero again. Once a fighter loses it can haunt them for the rest of their career. Their are only a select few champions that have kept their loss record at zero.

The pressure of keeping your win streak becomes all-time highs, at more accomplished stages in a fighters career. One loss can ruin one of the most glittering careers.
Boxing is indeed very different than other sports.

For example, retirement talks have been circulating around Ricky Hatton more and more these days. He has only seen defeat twice and to the two best fighters of our era.

Indeed boxing has more risk than other sports; but for some, that's all the more reason to enhance your physical ability. To prevent losses and extend your career. To become the best in the spectators eye.

But with the use of a steroids, it can add more risk to an "accomplished" career.
It's the biggest fall a fighter can have; especially if he has done so much in the ring.

Manny Pacquiao has indeed accomplished more in the ring than any boxer today. Steroid accusations dims them a little, but with the source not being sufficient enough to derail his train, he is still the most electrifying fighter today.

But, how electrifying would Pacquiao be if the world were to discover he has been using steroids to garner more fame.

A dirty blood test from one of the best and most popular fighters on the planet would, in short, hurt the sport of boxing.

Boxing has been showing tremendous advancements in viewers and in popularity recently. A dirty test would halt all trains for the entire sport.

A potential fight with Floyd Mayweather would definitely be out of the question. His good guy image would surely turn into one of a villain, as if it had been scripted in a WWE storyline.

He probably would'nt be able to schedule a midnight concert after his fights any longer. Because in the back of our minds we will all be thinking "Milli Vanilli."

But in all seriousness, Pacquiao would not be seen as a great anymore. The spotlight on his achievements would catapult the status of a rival.

Floyd Mayweather.

Mayweather would benefit the most from a Pacquiao steroid fall-out. One, he would not have to face the Filipino star. Two, it's the easiest way to jump back to the pound for pound number one spot.

Three, he'd be right. He'd be correct in his recent accusations of Pacquiao. With his newfound testament of "cleaning up the sport," Mayweather would indeed seem like a hero.

A Mayweather-Cotto fight would intrigue the world of boxing once again. But with a more predictable outcome than before.

The sport would dry up because the main attraction would be Mayweather. Not to say that Mayweather would be the reason. The line of opponents that Pacquiao left a trail of, would be the only logical opponents Mayweather would have to face.

Either Mayweather would face them and defeat them like everyone expects, or he would use an excuse to say that they have already been exposed to the point where it doesn't makes sense.
The biggest fights would indeed center Mayweather, but against the likes of a Matthew Hatton, or unknown prospects like Saul Alvarez.

Boxing would lose.

A Paul Williams bout would loom, but nothing would exceed a Mayweather-Pacquiao showdown.
Boxing would turn in so many directions.

The more efficient defeats of Hatton and De La Hoya, by the hands of Pacquaio will all seem like a myth.

Ricky Hatton will then come back and have enough confidence to regain his 140 pound title back. De La Hoya would come back to fight Mayweather again, and win. No, I take that back he'd lose worst than before, I'm just surfing through thoughts of "what ifs."

But all "what ifs" aside, Manny Pacquiao is innocent until proven guilty. And right now he is carrying boxing on his back.